Do you know a woman who exudes sophistication and elegance wherever she goes? Her charm and style leave a lasting impression on everyone she meets. If you're familiar with this type of woman, why not consider surprising her with a gorgeous bouquet of fresh flowers? Our Classic Beauty Bouquet is the [...]
Add To Cart
Add 8 Balloons for $42.95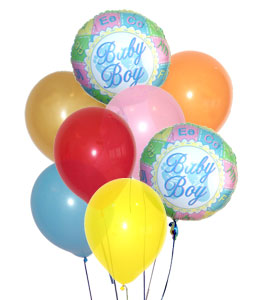 Do you know a woman who exudes sophistication and elegance wherever she goes? Her charm and style leave a lasting impression on everyone she meets. If you're familiar with this type of woman, why not consider surprising her with a gorgeous bouquet of fresh flowers? Our Classic Beauty Bouquet is the [...]
Do you know a woman who exudes sophistication and elegance wherever she goes? Her charm and style leave a lasting impression on everyone she meets. If you're familiar with this type of woman, why not consider surprising her with a gorgeous bouquet of fresh flowers? Our Classic Beauty Bouquet is the [...]
Do you know a woman who exudes sophistication and elegance wherever she goes? Her charm and style leave a lasting impression on everyone she meets. If you're familiar with this type of woman, why not consider surprising her with a gorgeous bouquet of fresh flowers? Our Classic Beauty Bouquet is the perfect choice for any special occasion, including birthdays, anniversaries, or simply to show your appreciation for her.

Featuring stunning blushing pink exotic lilies as the centerpiece, this bouquet is surrounded by creamy lisianthus, delicate fronds of Queen Anne's lace, pink carnations, white and pink roses, and fresh forest greens. Each flower symbolizes a different aspect of her personality, from her beauty and poise to her humility and dignified stature.

So why wait for a special occasion to show this remarkable woman how much you care? Contact your local florist today and surprise her with this beautiful bouquet. And if you're in a rush, don't worry - we offer same-day delivery services for those last-minute emergencies.
Item No. C12-5160
Price: $79.95